Partners
Intellicure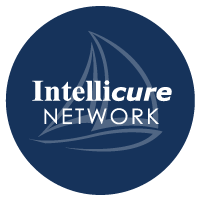 Intellicure is a nationally recognized Healthcare IT company offering an EHR-based suite of solutions for Wound Care, Hyperbaric, and Podiatric Medicines. Since 2000, Intellicure's offerings have expanded into unique service lines for its clients in outpatient hospital services, private practice, and clinical product companies. Everything Intellicure does is based on the commitment to help providers "do the right thing at the right time" in order to improve patient-centered outcomes in wound care. The company offers three mainstay solutions which are the foundation for their continuum of service:
IntellicureEHR: Unique to its market because it has mastered the use of discrete clinical data capture and distribution, IntellicureEHR is essential to patient care, coding, billing, revenue cycle management, healthcare analytics, and quality healthcare reporting.
Central Billing Office (CBO): Specific to its market, the Intellicure CBO facilitates payor credentialing, contracting, physician billing, revenue cycle, and practice management, allowing providers to concentrate on patient care rather than reimbursement or compliance issues.
Quality Programs: Comprised of quality guidance and reporting, clinical research studies, data utilization, and analytics, Intellicure also offers community-based providers the opportunity to join their Intellicure Network.
As members, providers are able to leverage the network's size and scale to be acknowledged as a larger single entity while maintaining the autonomy of their private practice.
For more information, please contact:
Intellicure, Inc.
2700 Research Forest Drive
The Woodlands, TX 77381
Phone: (800) 603-7896
Fax: (832) 550-2941
Email: network@intellicure.com
Perry Baromedical is a distinguished and internationally recognized brand name, with a history of more than 60 years of design innovation and quality manufacturing in its field. Perry is the only full line manufacturer of hyperbaric chambers in the industry, with its product line encompassing monoplace and multiplace systems. Perry has excelled in the manufacturing, installation, and servicing of hyperbaric oxygen therapy systems and has led the industry with a reputation for doing business with integrity and providing products with superior quality. We are pleased to partner with Outpatient Integrated Strategies and, as an integral part of their overall wound care treatment and management program, provide the largest, most comfortable hyperbaric chambers on the market today.